REOPENING OF THE CIVICA PINACOTECA "IL GUERCINO DI CENTO"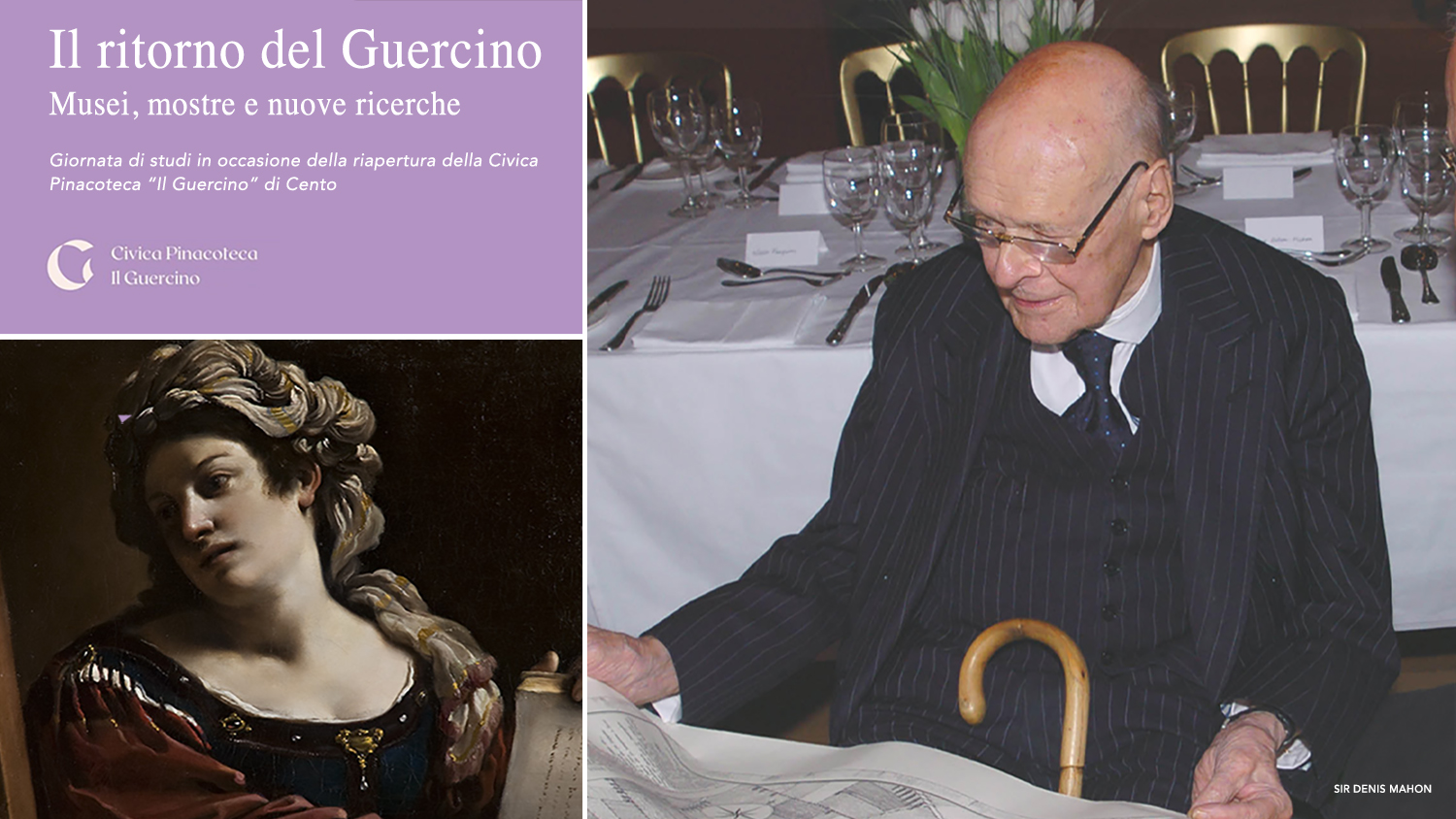 The Sir Denis Mahon Foundation was delighted that the the Pinacoteca Civica di Cento reopened on 25 November 2023, following its closure due to a devastating earthquake in 2012.
The reopening was marked by a Guercino Conference with distinguished speakers and scholars, amongst whom Prof David Ekserdjian, who represented the Sir Denis Mahon Foundation, and Prof David Stone.
Our collaborator Francesco Gonzales, also amongst the speakers, spoke about the fascinating story of "St Francis Recovered", a lost masterpiece by Guercino which was the subject of an exhibition organised by Sir Denis and the Diocese of Novara in 2006.
REOPENING OF THE CIVICA PINACOTECA "IL GUERCINO DI CENTO"
FIRST SESSION
REOPENING OF THE CIVICA PINACOTECA "IL GUERCINO DI CENTO"
SECOND SESSION