THE SIR DENIS MAHON AWARD AT THE ROYAL DRAWING SCHOOL
The Mahon Award was created to honour the memory of Sir Denis Mahon and his lifelong passion for painting and drawing. During his lifetime he was a great supporter of the Royal Drawing School (formerly The Prince's Drawing School) and this annual award was created to give a recent graduate of The Drawing year the opportunity to continue to focus on drawing from observation and to develop their work.
A prize of £10,000 is awarded to an outgoing Drawing Year student each year to enable them to continue their practice as an artist, it runs from March to March and the award goes towards a studio space for the duration of the year as well as a solo exhibition.
The artists who have so far received the award are:
2021-22 Jack McGarrity
2020-21 Deanio X
2019-20

 

Irene Montemurro
2018-19 Joana Galego
2017-18 Holly Froy
2016-17 Naomi Trevor
2015-16 Rosie Vohra
2014-15 Jessie Makinson
2013-14 Jonathan Farr
2012-13 Tom Sander
2011-12 Alex Cree
JACK McGARRITY is the recipient of The Sir Denis Mahon Award 2022.
Jack McGarrity graduated from The Glasgow School of Art with First Class Honours in Fine Art and completed residences in Florence and at the Museo del Prado, Madrid. Equally concerned with both quotidian mundanity and the heightened reality of film and comic books, Jack creates new narratives that explore notions of the absurd, stillness and alienation in the modern world.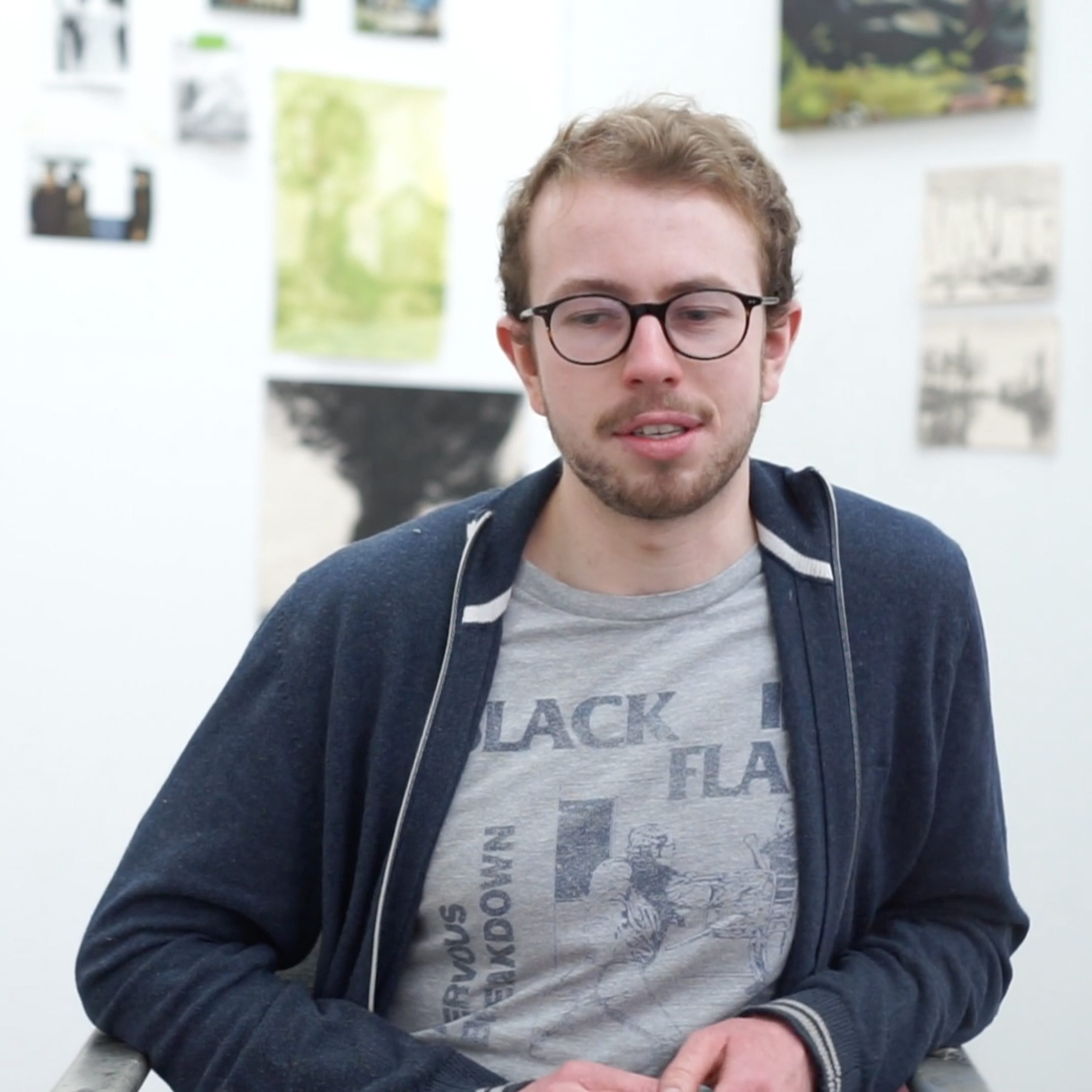 Jack McGarrity talks about what attracted him  to The Drawing Year and the way it's transformed his practice and supported him through the pandemic.
THE MAHON AWARD EXHIBITION AT BRITISH MUSEUM
8 November 2018