THE SIR DENIS MAHON AWARD at the Royal Drawing School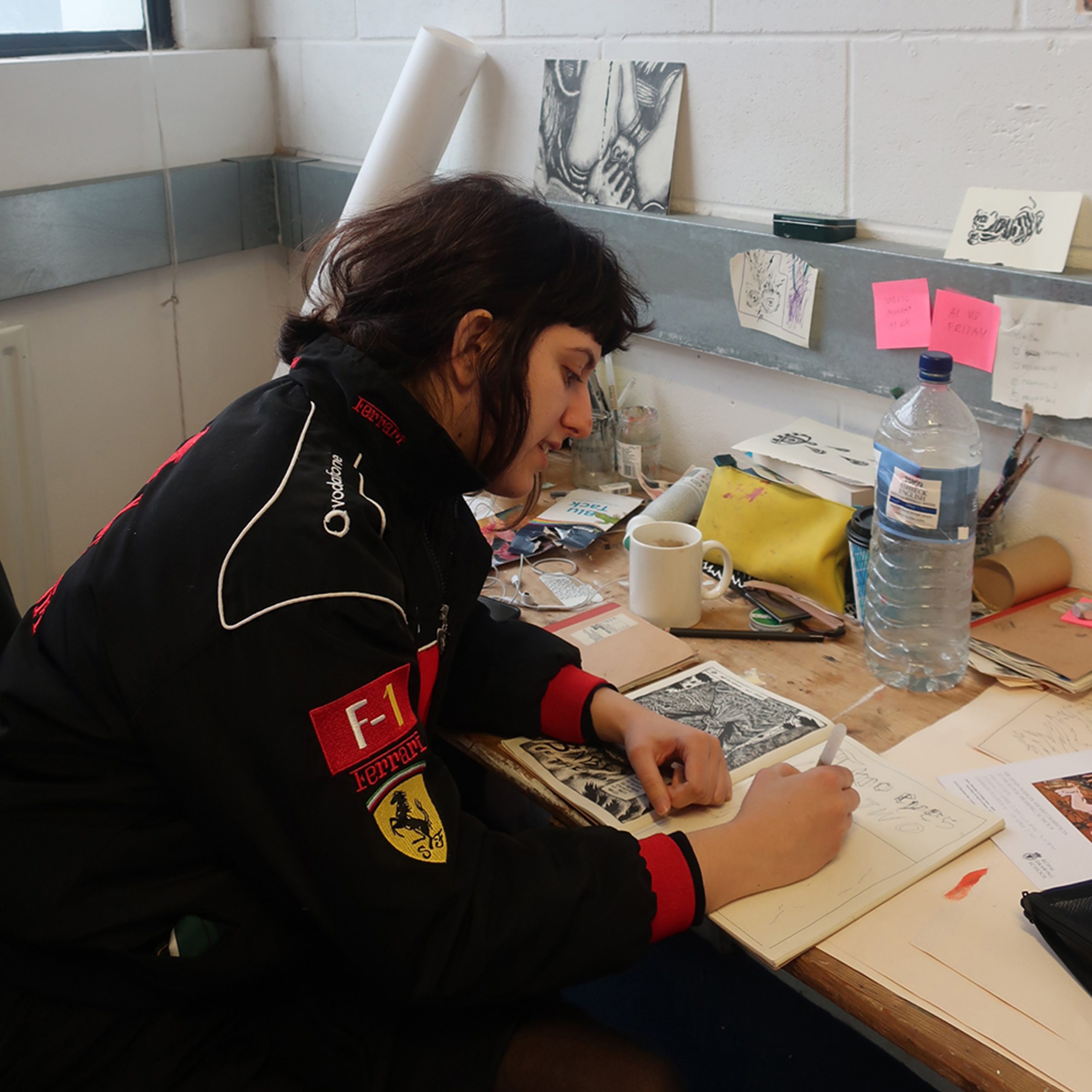 Irene Montemurro in her studio
IRENE MONTEMURRO is the recipient of The Sir Denis Mahon Award 2019-2020.
Irene was born in Switzerland and grew up in Southern Italy before moving to London where she currently lives and works. Before attending the Royal Drawing School's Postgraduate programme in 2017-18 she studied Illustration (BA) at Camberwell College of Arts.
Irene's work has been featured in the Courtauld's East Wing Biennale, Jaguar Shoes Collective's Sweet 16, experimental arts and music festival Dronica, Mostyn Open 21 and the RA Summer Exhibition as well as other independent group shows. She has published a zine with Maple Death Press and has designed posters for several London arts and music events.
Irene's work deals with subjects including intimacy, personal narrative and storytelling, all of which we encounter with an underlying sense of uneasiness; her work might seem diaristic at first glance, but it is full of surreal fantasy and uncanny juxtaposition that leaves the viewer uncertain about their encounter. 'Everything I have made' she says, 'is both completely fictional and a way of processing my own experiences.'
Irene has created an interactive, online exhibition which she describes as 'an improvised bedroom exhibition'. It consists of thirteen ink drawings made during the last three months. All works are for sale with 10% of all proceeds going to Calais Food Collective, a charity helping international refugees. Please download The List of Works in the exhibition and the Price List, containing also additional works by Irene.
Artworks by Irene Montemurro
THE MAHON AWARD EXHIBITION AT BRITISH MUSEUM
8 November 2018