The Sir Denis Mahon Foundation was created by Sir Denis in his lifetime. It aims to continue his philanthropic work, his art historical research and his passionate promotion of young scholars. It promotes his art collection and lifelong work and studies to the general public, organises exhibitions, supports museums, and also endows two annual prizes for young scholars and artists, the Sir Denis Mahon Essay Prize and The Mahon Award, a drawing prize at The Royal Drawing School.
In 2020, we instituted the Sir Denis Mahon Sculptural Project Grant in collaboration with City & Guilds of London Art School, another initiative to honour his memory.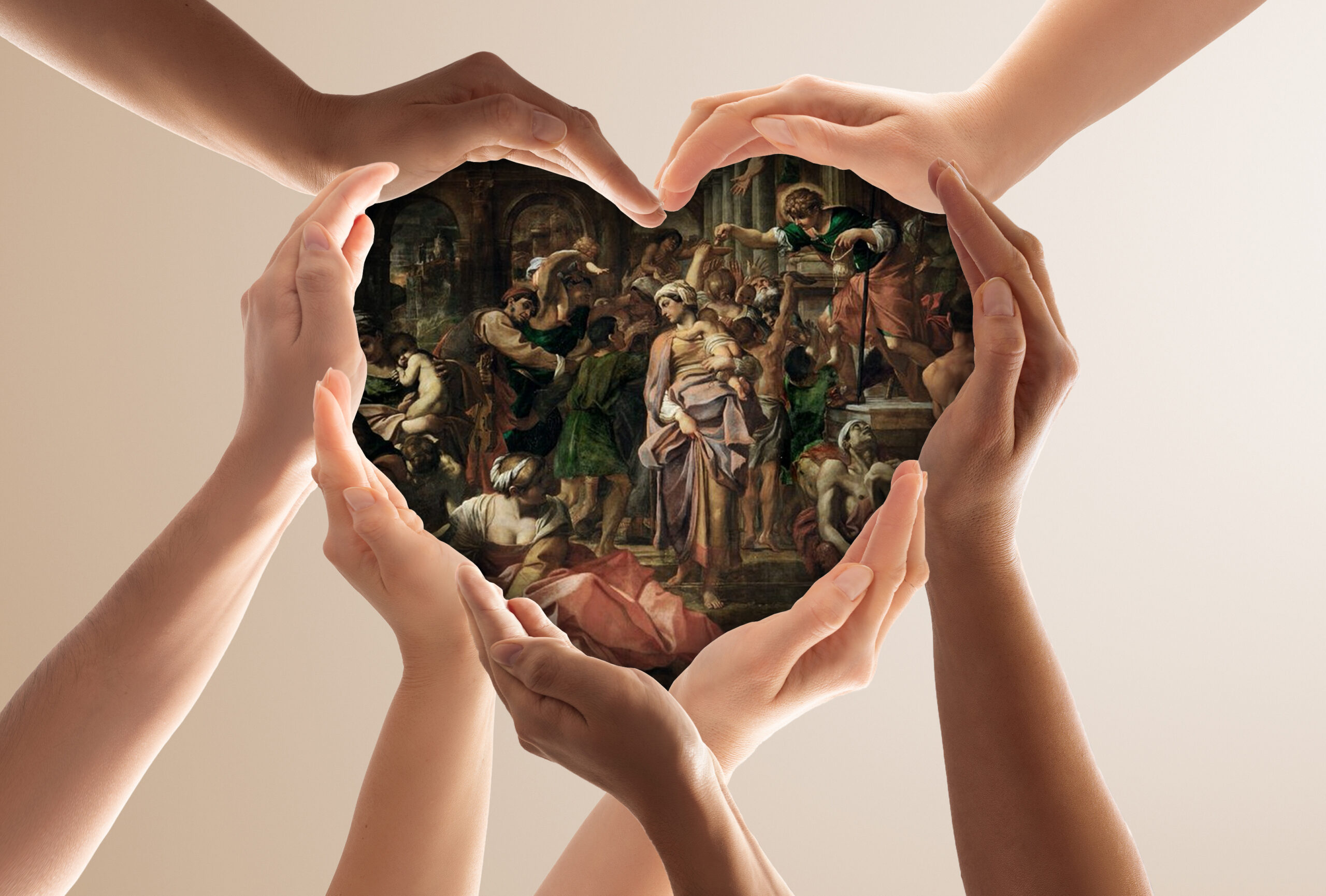 In the picture: a graphic composition by the artist Leonardo Passeri (born 1982) showing a detail of "Saint Roch giving Alms" by Annibale Carracci (1587-1595) in the collection of the Gemäldegalerie Alte Meister in Dresden, Germany.
Please consider making a one-off donation to The Sir Denis Mahon Foundation and its activities.
We are a registered charity and all donations, of whatever size, would directly support our educational and exhibition programmes.
See here.
DEANIO X: TEMPERED CARBON
The Sir Denis Mahon Award Exhibition 2021 at the Royal Drawing School, 14-29 October 2021.
An exhibition of works by Deanio X, the 2020-21 recipient of the Sir Denis Mahon Award, will display over 40 works spanning his time at The Royal Drawing School from the end of The Drawing year in 2019 to the spring of 2021, including a short film in which Deanio X introduces the works in the exhibition.