THE SIR DENIS MAHON FOUNDATION was created by Sir Denis in his lifetime. It aims to continue his philanthropic work, his art historical research and his passionate promotion of young scholars. It promotes his art collection and lifelong work and studies to the general public, organises exhibitions, supports museums, and also endows three annual prizes for young scholars and artists, the Sir Denis Mahon Essay Prize, the Mahon Award, a drawing prize at The Royal Drawing School, and the Sir Denis Mahon Sculptural Project Grant in collaboration with City & Guilds of London Art School.
SIR DENIS MAHON SCULPTURAL PROJECT GRANT 2021-2022
The Trustees of The Sir Denis Mahon Foundation have the great pleasure to announce that The Winners of the 2021-2022 SIR DENIS MAHON SCULPTURAL PROJECT GRANT AT CITY & GUILDS OF LONDON ART SCHOOL are: Morgan Edwards, Robert Heffernan, Imogen Long.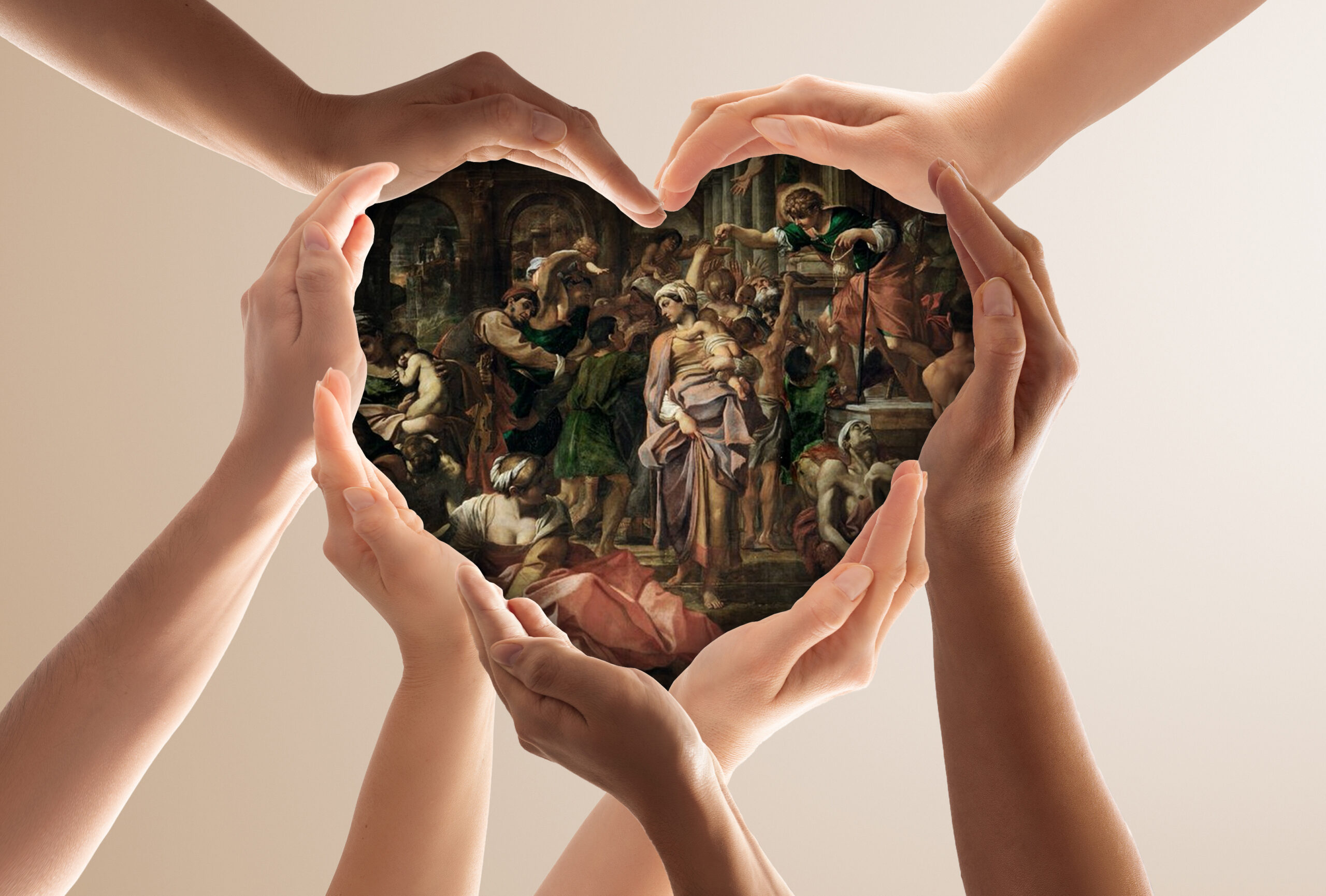 In the picture: a graphic composition by the artist Leonardo Passeri (born 1982) showing a detail of "Saint Roch giving Alms" by Annibale Carracci (1587-1595) in the collection of the Gemäldegalerie Alte Meister in Dresden, Germany.
Please consider making a one-off donation to The Sir Denis Mahon Foundation and its activities.
We are a registered charity and all donations, of whatever size, would directly support our educational and exhibition programmes.
See here.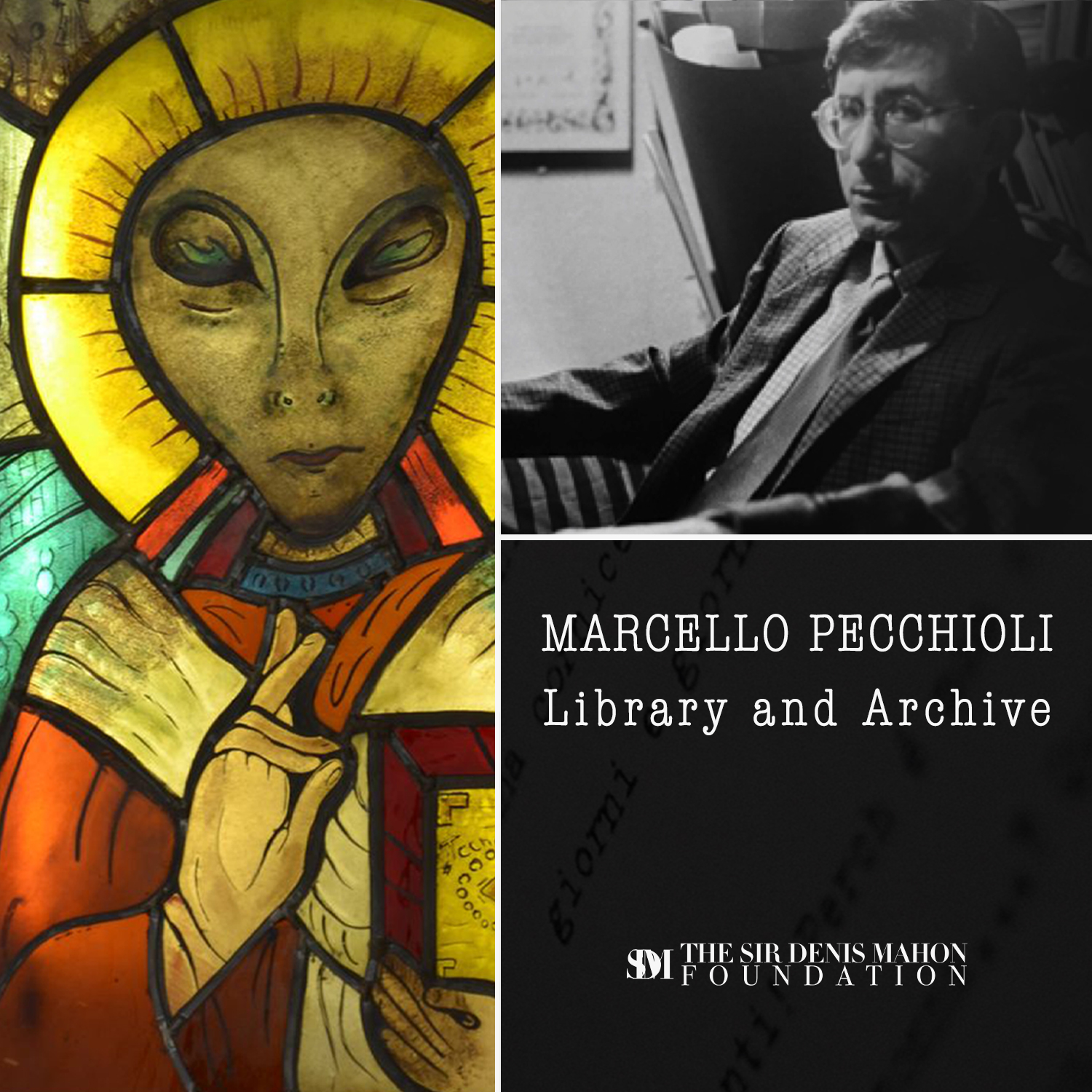 VIDEO OF PROF. MARCELLO PECCHIOLI LIBRARY AND ARCHIVE
The multi-disciplined and visionary academic, university lecturer and technological artist, Prof. Marcello Pecchioli, who sadly died on 2 February 2021 (1954-2021), has left behind an extraordinary Library and Archive in his home in Bologna, Italy, which has been painstakingly inventoried. A fascinating video has been commissioned by The Sir Denis Mahon Foundation.