The Sir Denis Mahon Foundation is pleased to host Artists in Virtual Residence, presenting a selected single work of an artist every three months.
View all previous Artists in Residence.
Please view the current Artist in Virtual Residence.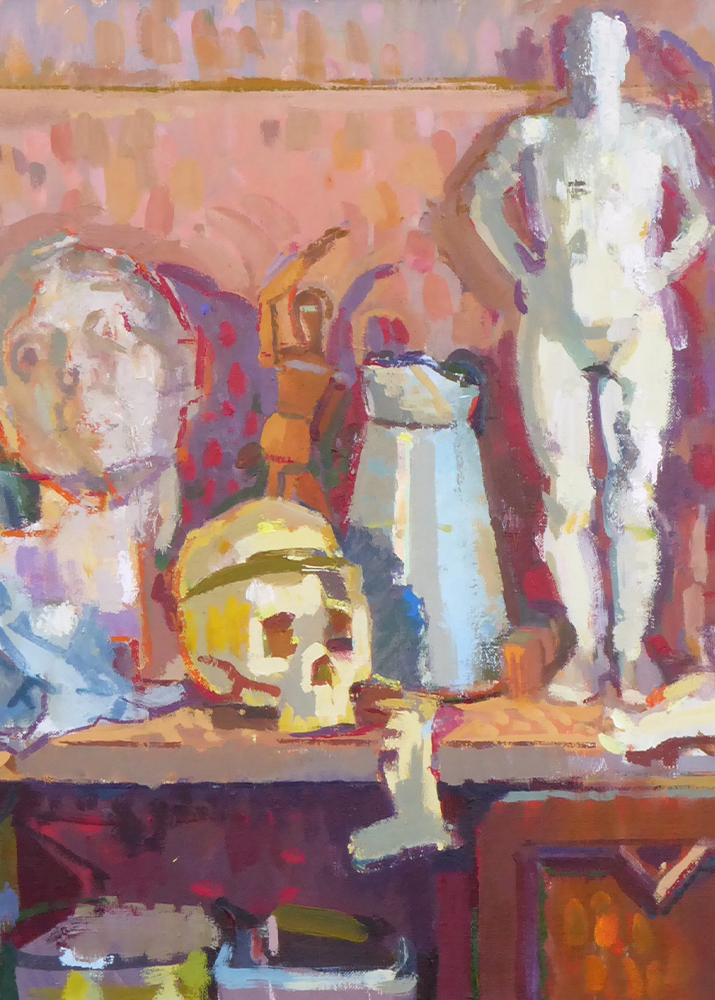 ALEX CREE
STUDIO STILL LIFE
Oil on Canvas
58 x 78 cm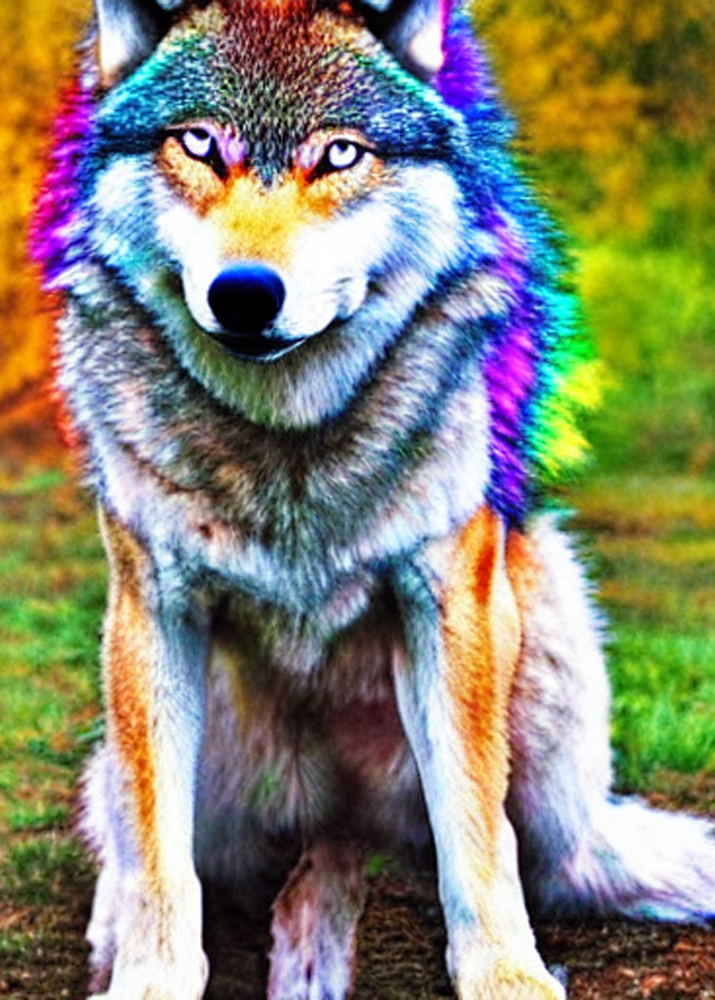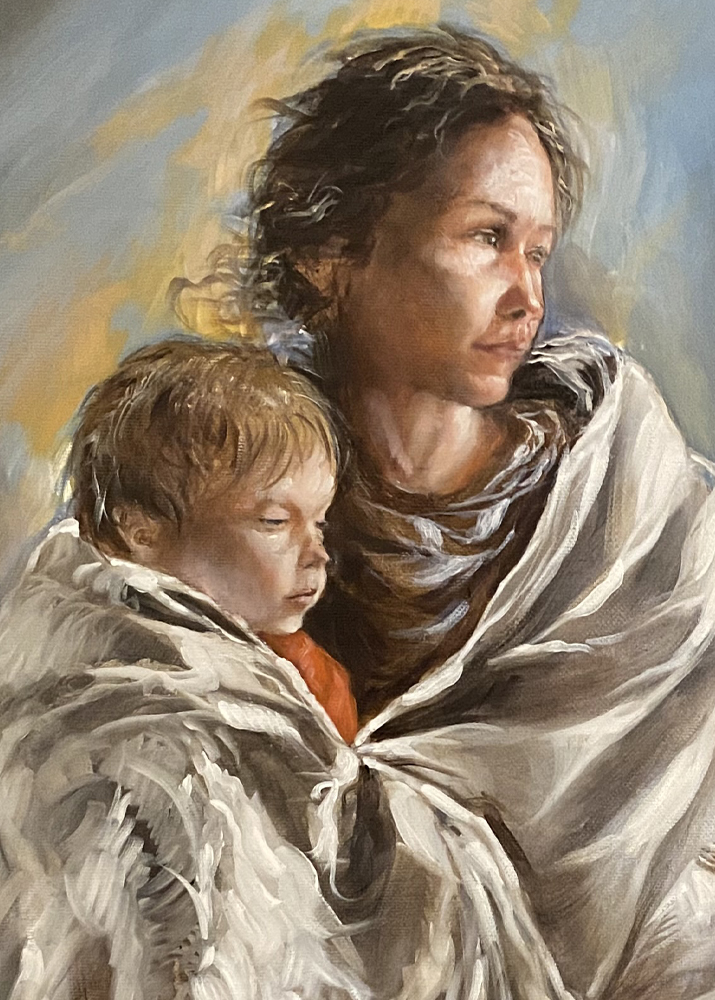 FRANCESCO GONZALES
THE HOLY FAMILY, 2022
Oil on canvas
170 cm x 200 cm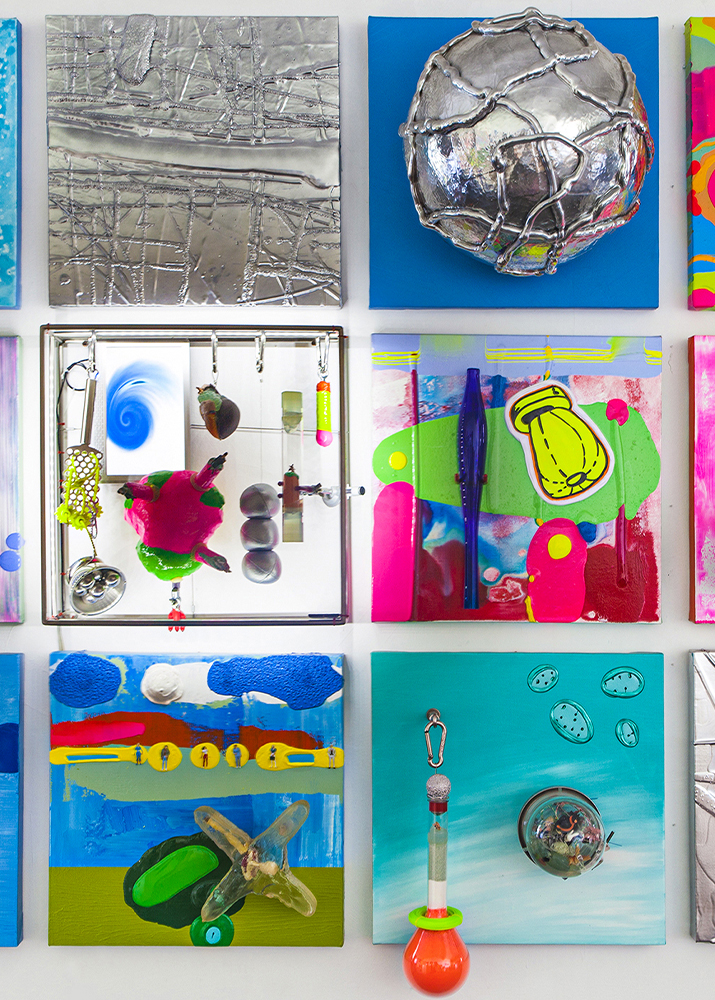 ENRICO TOMMASO DE PARIS, b. 1960
GOOD NEWS #220113, 2013
Acrylic and mix media on canvas
215 x 160 cm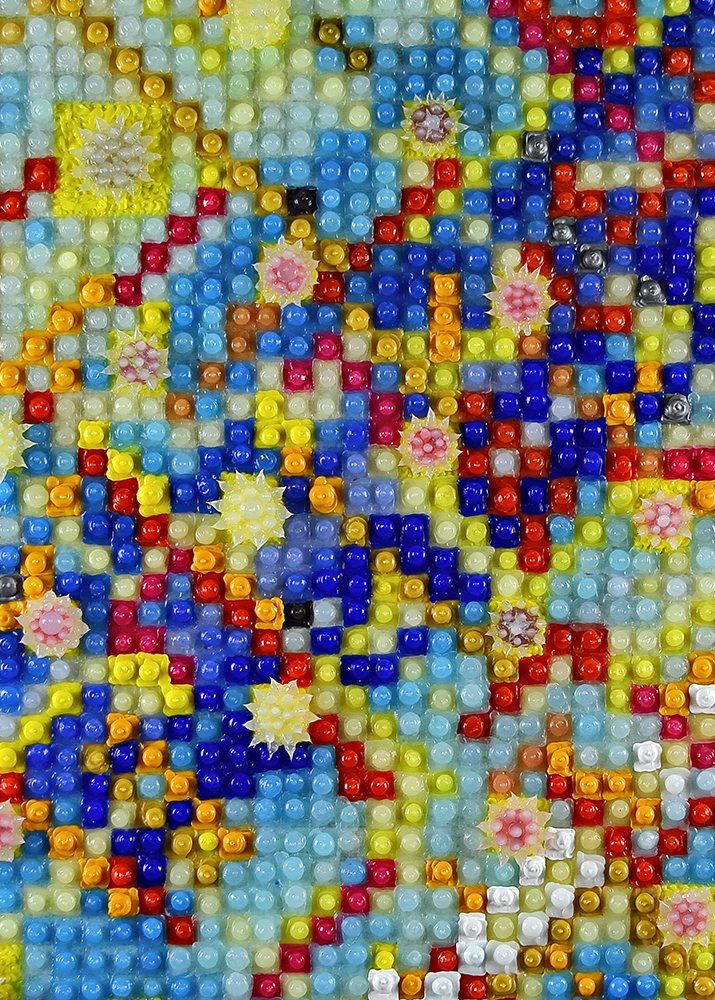 VITTORIO VALENTE
CELLULAR GRID, 2017
Coloured silicone on canvas
120 x 100 cm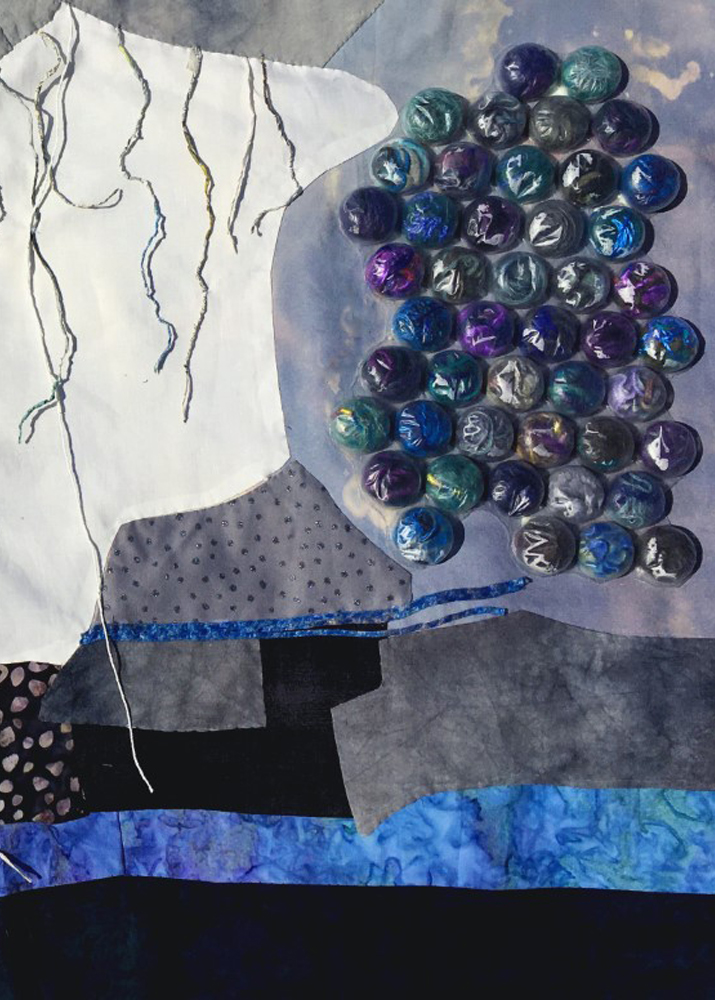 ROBERTA CHIONI
GHIACCI PERDUTI | 'Lost Ice'
Hand stitched assemblage of linen and cotton fabrics, printed paper, bubble polyethylene, various yarns
57 x 94 cm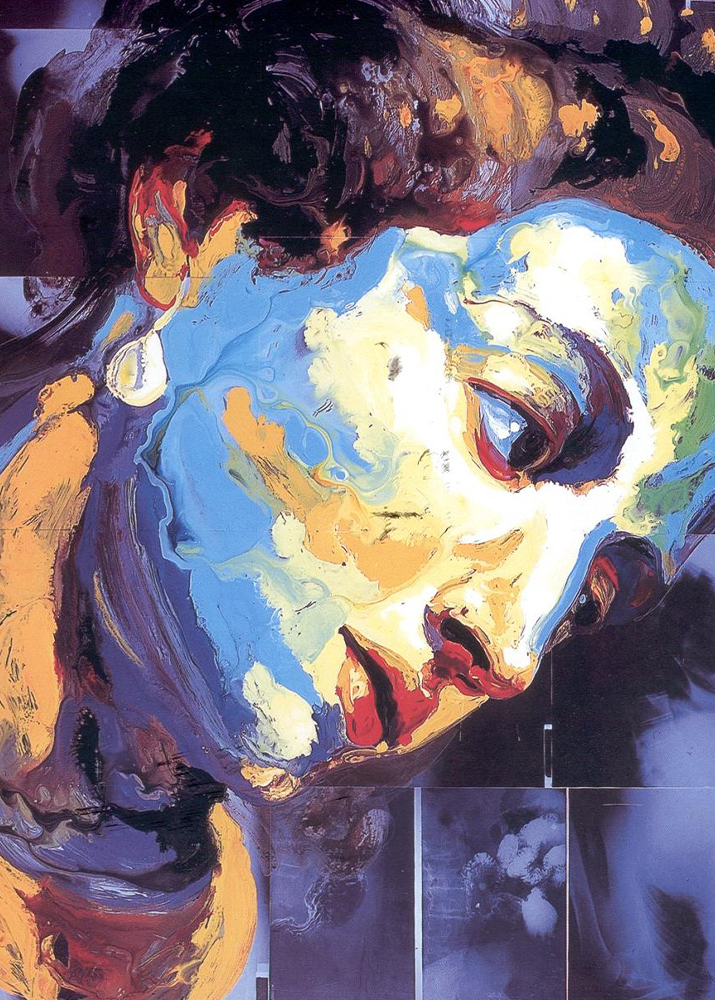 MASSIMO PULINI, b.1958
CONVOLVULUS PURPURENS
Enamel, radiography and mixed media on panel
150 x 120 cm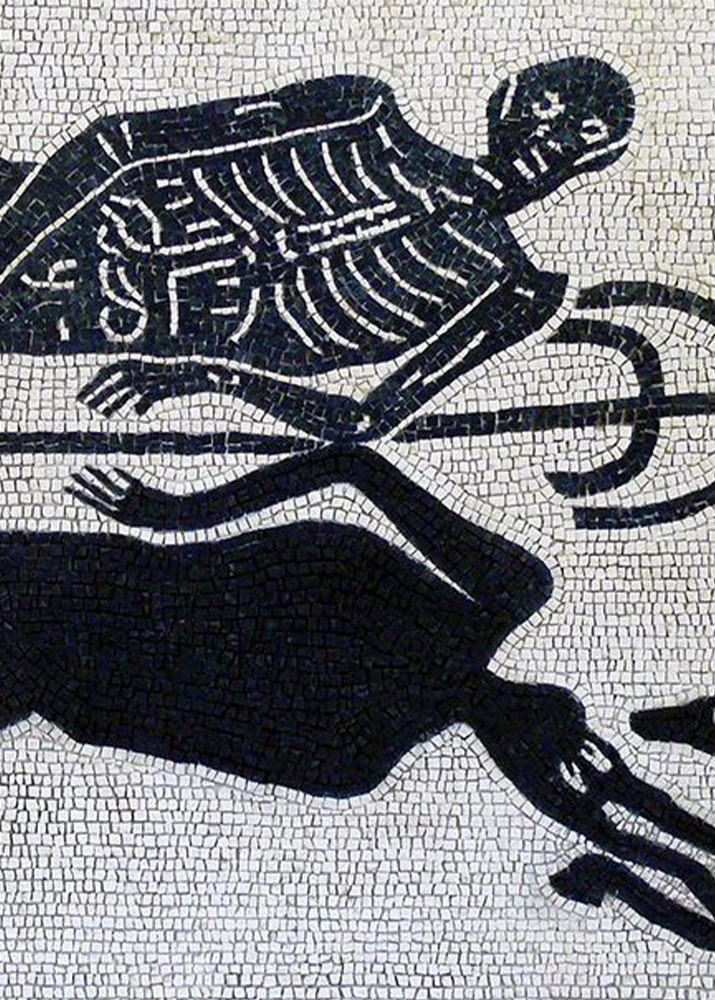 GABRIELE LAMBERTI, b.1957
KNOW YOURSELF (THE BLACK RABBIT), 2019
Marble tile mosaic b/w,
150 x 150 x 3.5 cm.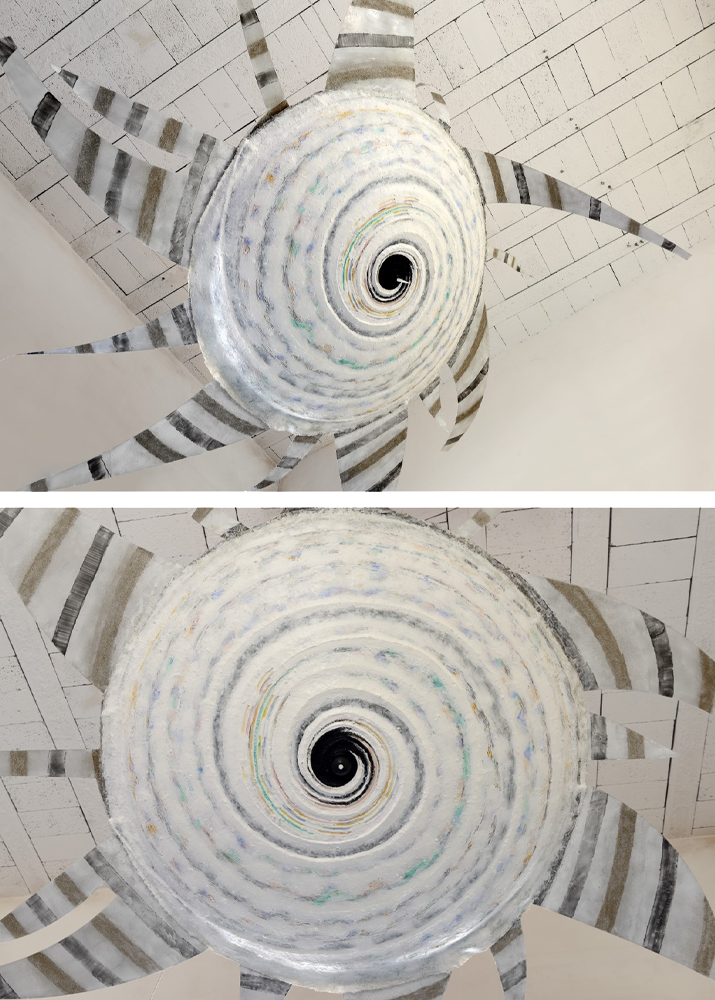 BRUNO MARCUCCI, b.1948
GRAVITATIONAL COLLAPSE OF BLACK HOLES, 2017
Mixed media, silicone, aluminium, electric engine.
Diameter: 250 cm – Depth: 70 cm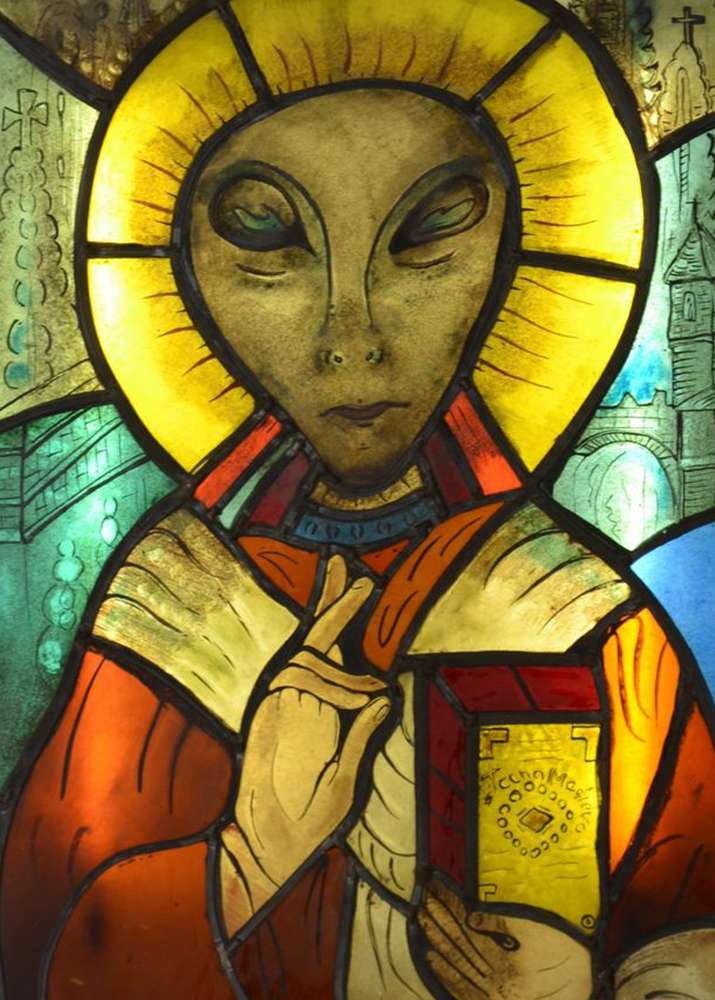 IN MEMORIAM – MARCELLO PECCHIOLI (1954 – 2021)
ALIEN PRIEST, 2013
Blown glass with lead technique
85 cm x 65 cm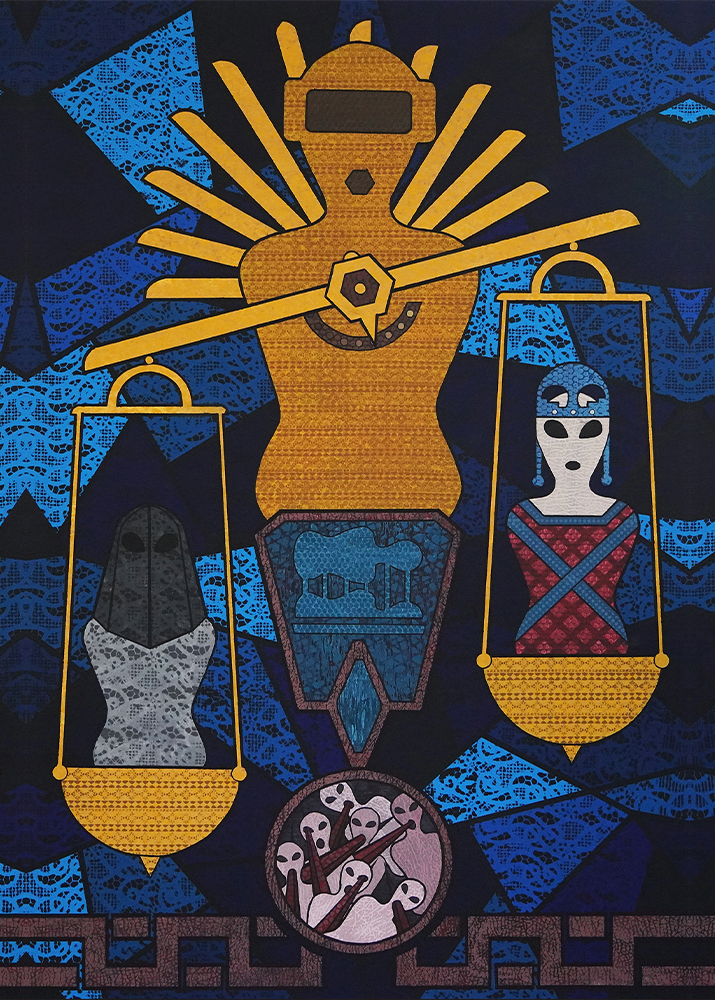 LEONARDO PASSERI, b.1982
URBENICA, 2019
Acrylic and enamel on panel
910 cm x 200 cm x 3 cm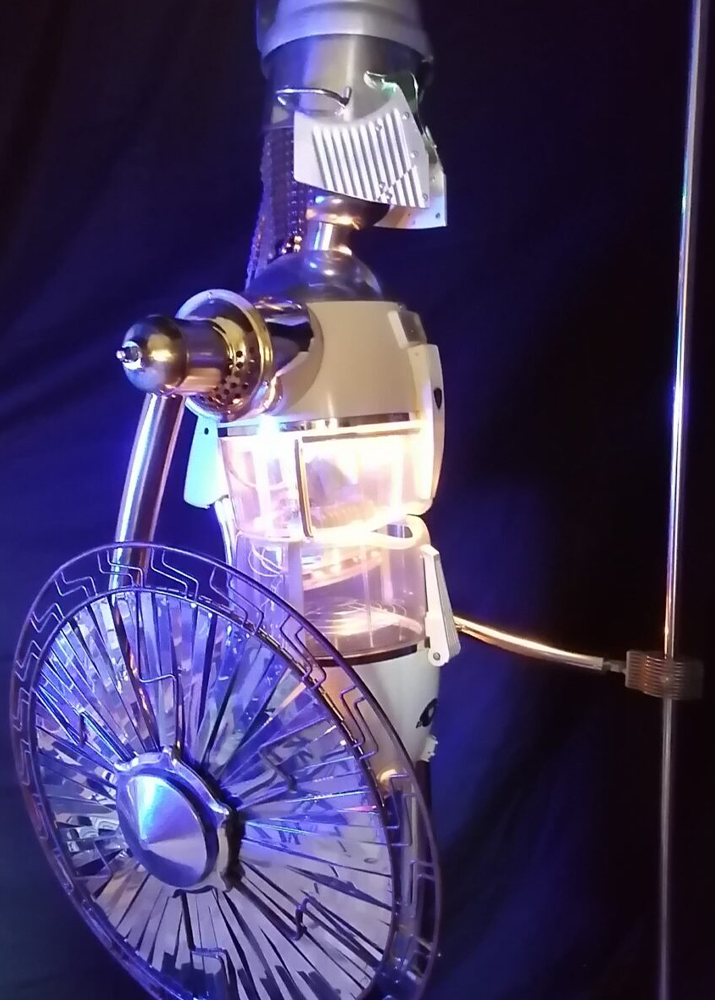 GAETANO MURATORE, b. 1959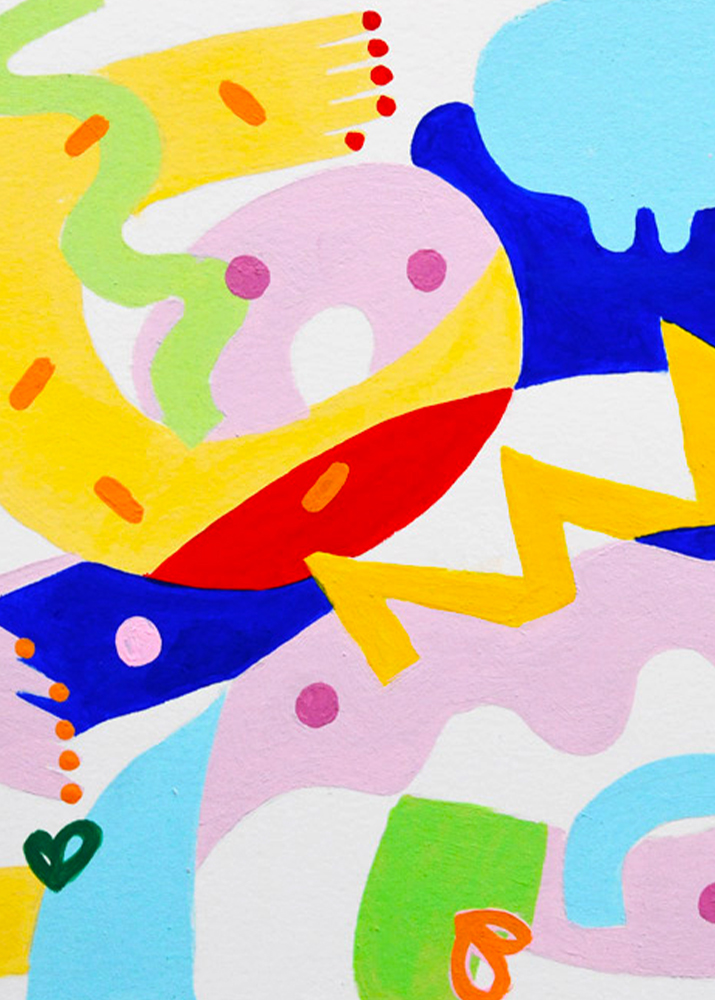 SANDY CHRISTIE
DREAMING ABOUT WHEN WE CAN DANCE AGAIN
Acrylic on Somerset Satin Cotton Paper
25 cm x 25.5 cm